HOSE ISO3821 - SINGLE OXYGEN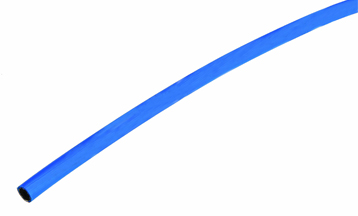 • Inner tube: Synthetic rubber resistant to the welding gases
• Reinforcement: High tensile synthetic textile.
• External cover: Blue synthetic rubber resistant to abrasion and weather
• Temperature: -20°C / +60°C
• Safety factor: 3 : 1
• Marking: In compliance with the below mentioned standard.
• Working pressure: 20 bar
• Bursting pressure: 60 bar
---
HOSE ISO3821 - SINGLE ACETYLENE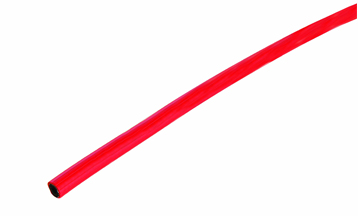 • Inner tube: Synthetic rubber resistant to the welding gases
• Reinforcement: High tensile synthetic textile.
• External cover: Red synthetic rubber resistant to abrasion and weather
• Temperature: -20°C / +60°C
• Safety factor: 3 : 1
• Marking: In compliance with the below mentioned standard.
• Working pressure: 20 bar
• Bursting pressure: 60 bar
---
HOSE ISO3821 - SINGLE ARGON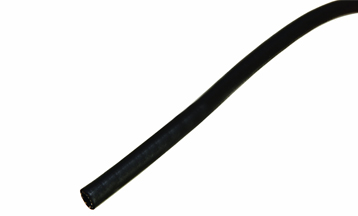 • Inner tube: Synthetic rubber resistant to the welding gases
• Reinforcement: High tensile synthetic textile.
• External cover: Red synthetic rubber resistant to abrasion and weather
• Temperature: -20°C / +60°C
• Safety factor: 3 : 1
• Marking: In compliance with the below mentioned standard.
• Working pressure: 20 bar
• Bursting pressure: 60 bar
---
HOSE ISO3821 - SINGLE PROPANE
• Inner tube: Synthetic rubber resistant to LPG and Propane/Butane gases
• Reinforcement: High tensile synthetic textile
• External cover: Orange synthetic rubber resistant to abrasion and weather
• Temperature: -20°C / +60°C
• Safety factor: 3 : 1
• Marking: In compliance with the below mentioned standard.
• Working pressure: 20 bar
• Bursting pressure: 60 bar
---
HOSE ISO3821 - SINGLE PROPANE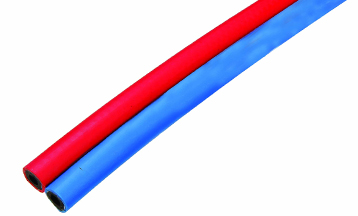 • Inner tube:Synthetic rubber resistant to the welding gases
• Reinforcement:High tensile synthetic textile
• External cover:Blue/Red synthetic rubber resistant to abrasion and weather
• Temperature: -20°C / +60°C
• Safety factor: 3 : 1
• Marking: In compliance with the below mentioned standard.
• Working pressure: 20 bar
• Bursting pressure: 60 bar
---
HOSE ISO3821 - SINGLE PROPANE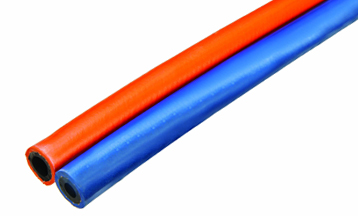 • Inner tube OXY: Synthetic rubber resistant to the welding gases
• Inner tube PROP: Synthetic rubber resistant to LPG and Propane/Butane gases
• Reinforcement: High tensile synthetic textile
• External cover: Blue/Orange synthetic rubber resistant to abrasion and weather
• Temperature: -20°C / +60°C
• Safety factor: 3 : 1
• Marking: In compliance with the below mentioned standard
• Working pressure : 20 bar
• Bursting pressure: 60 bar
---
HOSE ISO3821 - SINGLE OXYGEN - WITH FITTINGS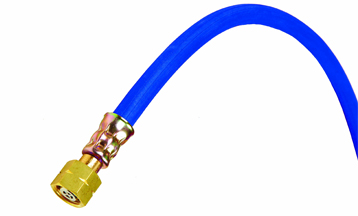 • Inner tube:Synthetic rubber resistant to the welding gases
• Reinforcement: High tensile synthetic textile.
• External cover:Blue synthetic rubber resistant to abrasion and weather
• NON RETURN VALVE in the outlet
• Temperature: -20°C / +60°C
• Safety factor: 3 : 1
• Marking:In compliance with the below mentioned standard.
• Working pressure: 20 bar
• Bursting pressure: 60 bar
• Standards: ISO 3821 (hose) EN 1256 (hose assembly)
---
HOSE ISO3821 - SINGLE ACETYLENE - WITH FITTINGS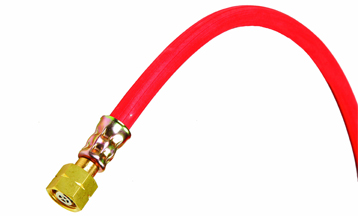 • Inner tube: Synthetic rubber resistant to the welding gases
• Reinforcement:High tensile synthetic textile.
• External cover: Red synthetic rubber resistant to abrasion and weather
• NON RETURN VALVE in the outlet
• Temperature: -20°C / +60°C
• Safety factor: 3 : 1
• Marking:In compliance with the below mentioned standard.
• Working pressure: 20 bar
• Bursting pressure: 60 bar
• Standards: ISO 3821 (hose) EN 1256 (hose assembly)
---
HOSE EN 16436-1 - SINGLE PROPANE WITH FITTINGS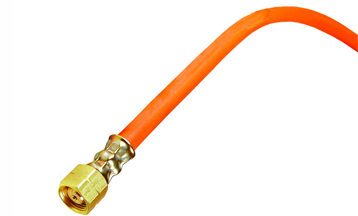 • Inner tube: Synthetic rubber resistant to LPG and Propane/Butane gases
• Reinforcement: High tensile synthetic textile
• External cover: Orange synthetic rubber resistant to abrasion and weather
• Temperature: -30 °C / +70 °C
• Safety factor: 3 : 1
• Marking: In compliance with the below mentioned standards
• Working pressure: 30 bar
• Bursting pressure: 75 bar
• Standards: EN 16436-1 (hose) EN 1256 (hose assembly)
• Standard EN 16436-1 replaces DIN 4815-1, during 2015
---
HOSE ISO3821 - TWIN OXY/ACE - WITH FITTINGS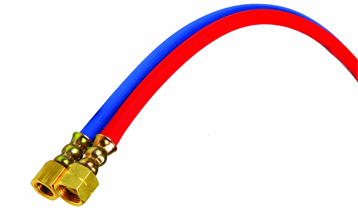 • Inner tube: Synthetic rubber resistant to the welding gases
• Reinforcement: High tensile synthetic textile
• External cover: Blue/Red synthetic rubber resistant to abrasion and weather
• NON RETURN VALVE in the outlet
• Temperature: -20°C / +60°C
• Marking: In compliance with the below mentioned standard
• Working pressure: 20 bar
• Bursting pressure: 60 bar
• In compliance with EN 1256 (hose assembly), ISO 3821 (hose)
---
HOSE ISO3821 - TWIN OXY/ACE - WITH FITTINGS AND TERMINAL CLAMP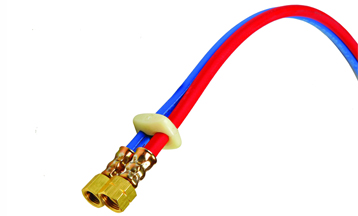 • Inner tube: Synthetic rubber resistant to the welding gases
• Reinforcement: High tensile synthetic textile
• External cover: Blue/Red synthetic rubber resistant to abrasion and weather
• With terminal clamp
• Temperature: -20°C / +60°C
• Marking: In compliance with the below mentioned standard
• Working pressure: 20 bar
• Bursting pressure: 60 bar
• In compliance with EN 1256 (hose assembly), ISO 3821 (hose)
---
HOSE ISO3821 - COUPLED OXY/ACE - WITH FITTINGS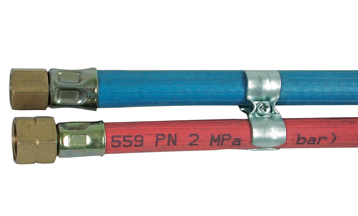 • Inner tube: Synthetic rubber resistant to the welding gases
• Reinforcement: High tensile synthetic textile.
• External cover: Blue/Red synthetic rubber resistant to abrasion and weather
• With terminal clamp
• Temperature: -20°C / +60°C
• Marking: In compliance with the below mentioned standards
• Working pressure: 20 bar
• Bursting pressure: 60 bar
• In compliance with EN 1256 (hose assembly), ISO 3821 (hose)
---
SAFE-GUARD - 5 / 5 FUNCTION FLASHBACK ARRESTOR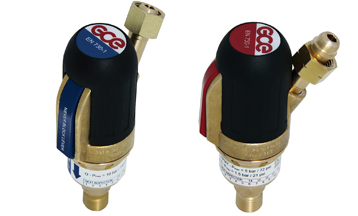 FEATURES
• Maximum number of safety features defined by EN730-1
• High visibility trip/reset lever coupled with quick acting reset even when pressurised
• Angled inlet to minimise hose damage
• 100% production flame tested for Flashback resistance
• Inspection dates can be marked on product for easy reference

FUNCTIONS
• Flame arresting element FA
• Non return valve NV
• Pressure sensitive cut off valve PV
• Temperature sensitive cut off valve TV
• Reset mechanism to clearly advise unit activation RM
---
SAFE-GUARD - 5 / 5 FUNCTION FLASHBACK ARRESTOR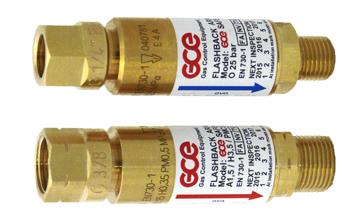 FEATURES
• FA Sintered flame arresting element
• NV Non return valve to prevent reverse flow of gases
• TV Thermal trip device, activated by heat to permanently cut off the gas supply

---
Safe Guard 2 / mv93 - 2 Function Flashback Arrestors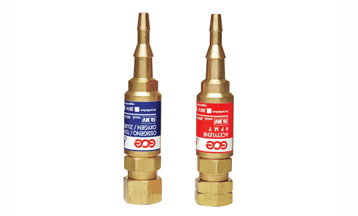 FOUR MODELS ARE AVAILABLE FOR CONNECTION TO:
• Regulator (model RP)
• Hose line to Hose line (model TT)
• Torch to hose line (model TF)
• Torch threaded inlet/outlet (model FF)

---
Safe Guard 1 / bv12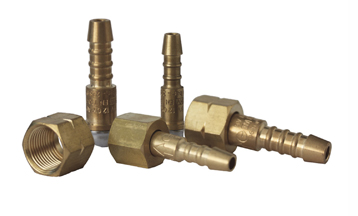 FOUR MODELS ARE AVAILABLE FOR CONNECTION TO:
• Regulator (model RP)
• Hose line to Hose line (model TT)
• Torch to hose line (model TF)
• Torch threaded inlet/outlet (model FF)
Max service pressure is 16 bar within a temperature range of -30°C to +50°C. The design is compact, not bigger than an ordinary hose nipple. Still the pressure losses involved are insigni cant and the set working pressure therefore stay unchanged. GCE SAFEGUARD1 / BV 12 is manufactured in accordance with European standard EN730-2.
---
Safe Guard 3 hf / gva 90 - 3 Function Flashback Arrestor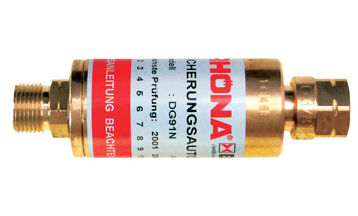 • FA Sintered flame arresting element
• NV Non return valve to prevent reverse flow of gases
• TV Thermal trip device, activated by heat to permanently cut off the gas supply
---
Quick Coupling Type sd (d) for Connection to the Pressure Regulator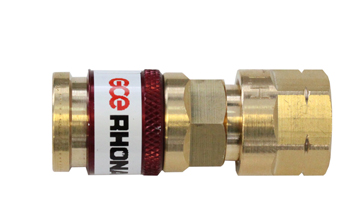 ---
Personal Proective Equipments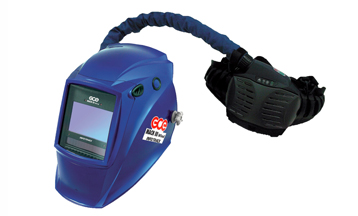 Mach iii Wind Din 9-13 - Infotrack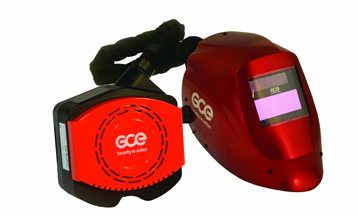 OPTO Wind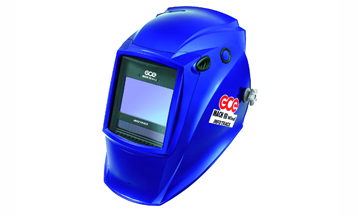 Mach iii Din 9-13 - Infotrack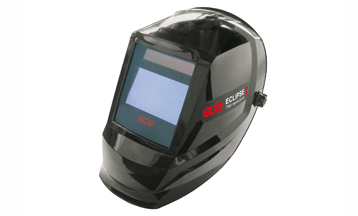 Eclipse 3 Din 9-13 Tig Sensitive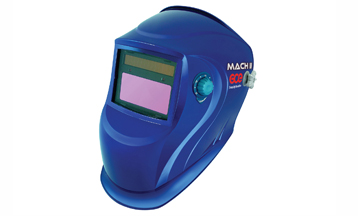 Mach ii Din 9-13 Tig Sensitive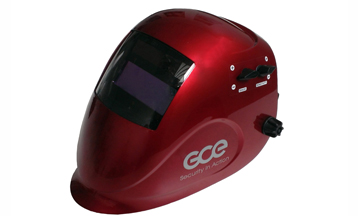 Optovario Din 9-13se Tig Sensitive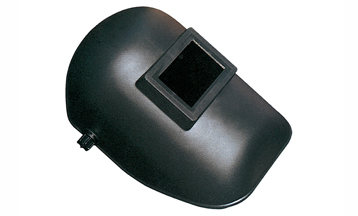 Helmet Europe, Verona, Lyon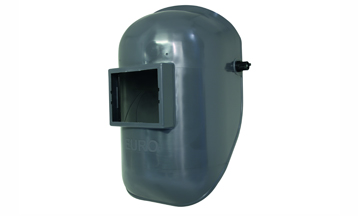 Helmet Euro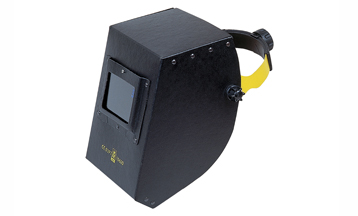 Helmet Comfort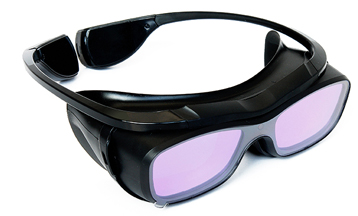 Goggle Supervisor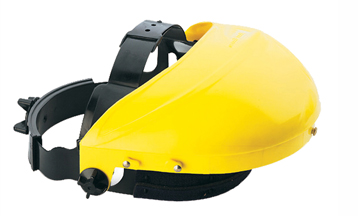 Face Shield Visor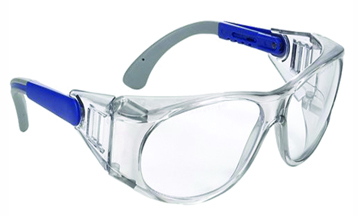 Goggle Dido
Goggle Flexer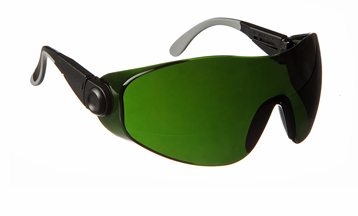 Goggle Bomber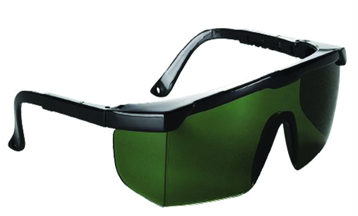 Goggle Panoramic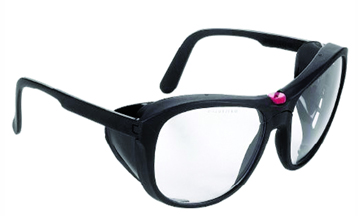 Goggle Traditional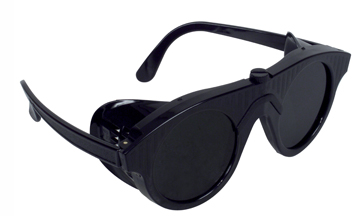 Goggle Visual Round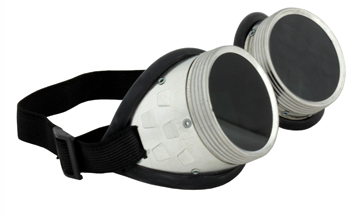 Goggle Visual Swim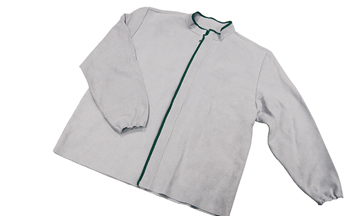 Leather Jacket Class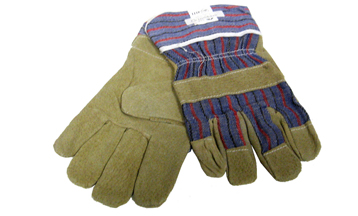 Manucuir
Gloves Muj Solo
---
Central Gas Supply Systems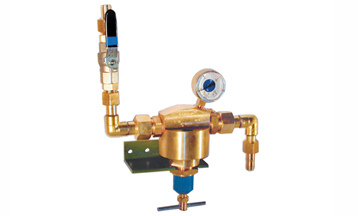 HF-SET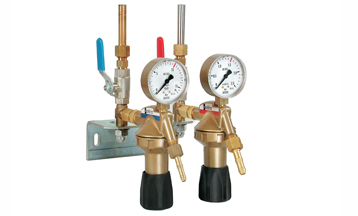 Outlet Points Dinset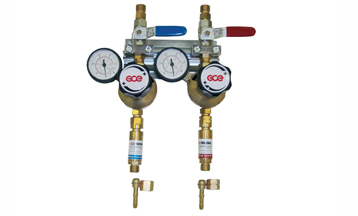 Outlet Points Uniset
---
Cylinder Regulators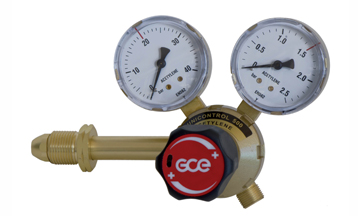 Unicontrols Pressure Regulators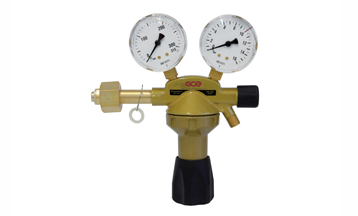 Dincontrol Regulator 200 Bar - Single Stage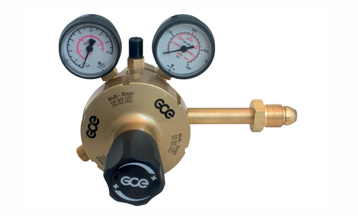 Multi Stage Regulators

---